Projections On A Wall are Derik Herring (vocals, guitar), Tyler Jensen (bass), and Matt Ballinger (drums).
UPCOMING SHOWS:
March 9 – with Freedom Hawk and TBD – The Funhouse – Seattle, WA March 14 – with Dust Moth, Great Falls, and Slow Code – Belltown Yacht Club – Seattle, WA
Updates, news, and happenings!
MAY 2019
It's been a busy year so far, and we're just getting started. We have a new music video directed by Jason Frost. Check it out on the sidebar, or on our YouTube page. We have a second one directed by Che Sabado in the works!
We have three outdoor shows lined up, including a spot on the main stage of the West Seattle Street Fair. This will be our first all ages show ever, so bring the kiddos!
We have two new songs that have been added in the last few months, and have more on the way. We hope to get back into the studio soon to start recording.
JANUARY 2019
It's going to be a busy month coming up, with three shows planned in February. Starting off with the proverbial bang, we will be opening up for punk rock stalwarts U.S. Bombs as they come into town with fellow Californians, Total Chaos. Die Nasty and Milhous round out the bill, so come on by.
Going in a more local direction, we will be joining Local Liars for a show at the Sunset on February 6th. If you haven't been listening, they recently released one of KEXP 90.3 fm's records of the year for 2018.
Filling out the later half of the month, we will be returning to Slim's Last Chance for the first of two upcoming shows with Rest As Mutes, joined by Voycheck and Eats Batteries. Come join us for a show or two!
DECEMBER 2018
We're Famous! Or Something. Check out our recent interview with KISW 99.9 FM's Kevin Diers, host of the Loud And Local show (Sundays at 10pm). The podcast of our segment is located to the right –>, but you can check his show out every Sunday night at 10pm.
NOVEMBER 2018
If you've been on the fence about coming to see us play, this is the show to come and see! The Legendary Zoo Tavern on Eastlake Ave has decided to let us put on their first punk rock show in a long, long time. The all local bill will feature POAW as well as rare shows by The Kent 3 and The Derelicts. Tell your grandkids you were there!!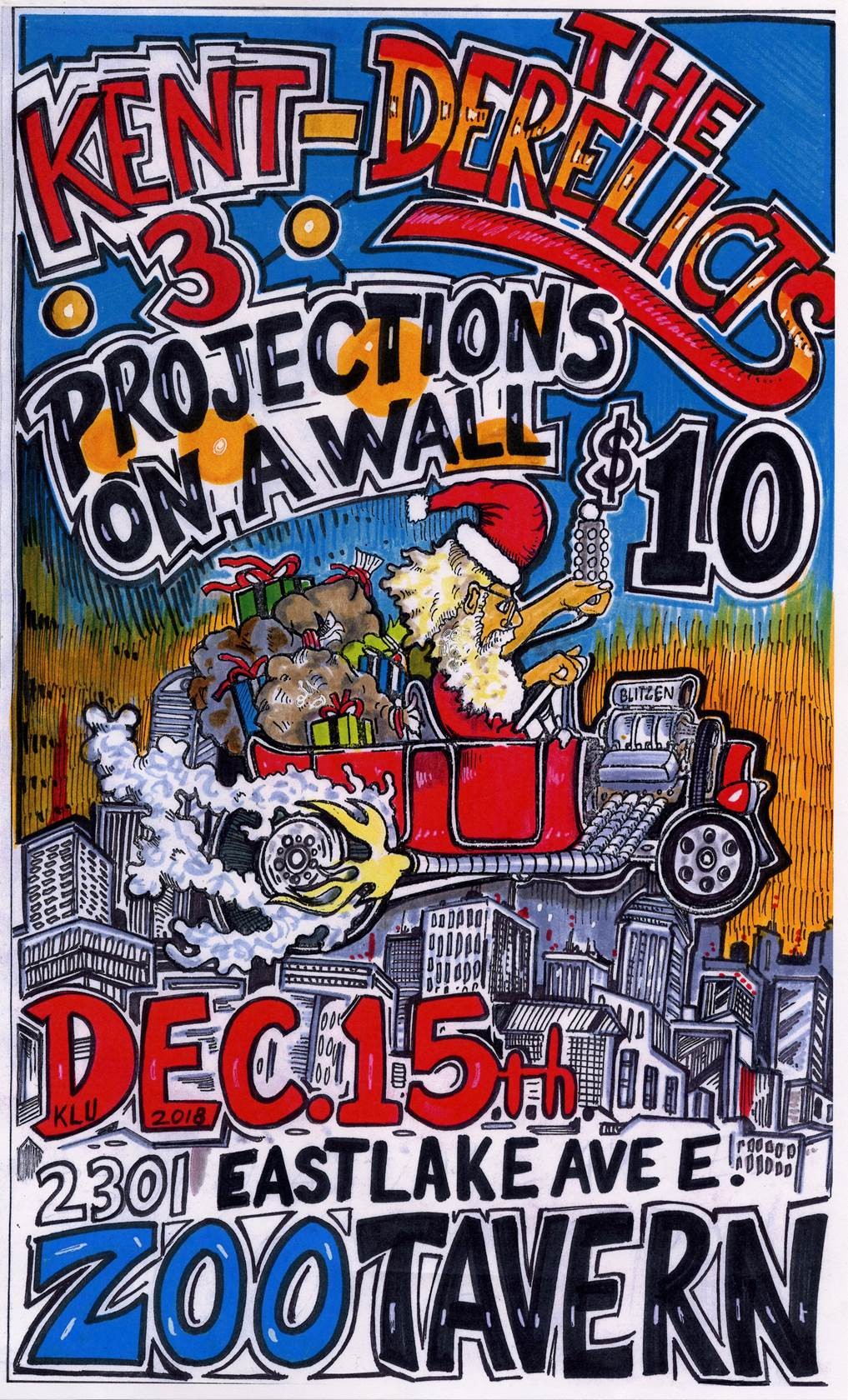 Last weekend was another great lineup, when we played to a good crowd at Slim's Last Chance. Downtown followed with another amazing set of theirs, and the mighty Die Nasty closed out the night. Thanks to everyone involoved!
JULY 2018
Busy month coming up, as we prepare for two record release parties. We have two shows booked in early August, one for each record. The first show, with Stereo Creeps and Ball Bag, is on August 3rd at Drunky's in White Center. Our next 7″, "Particles" will be available to purchase in person (You can currently purchase the record or just a digital download at Bandcamp.
The following Friday, we will be at Lucky Liquor on E Marginal for the release of our split 7″ with Black Doubt. Both bands will be playing that night, with Burien headlining the evening.
Come for one evening, or complete your set and join us at both!
Visit the CONTACT page to join our mailing list for future updates.